Comfort and power come together without compromise in the Panamera
Precision build- quality and dynamic performance remind you at every turn that you're still in a Porsche.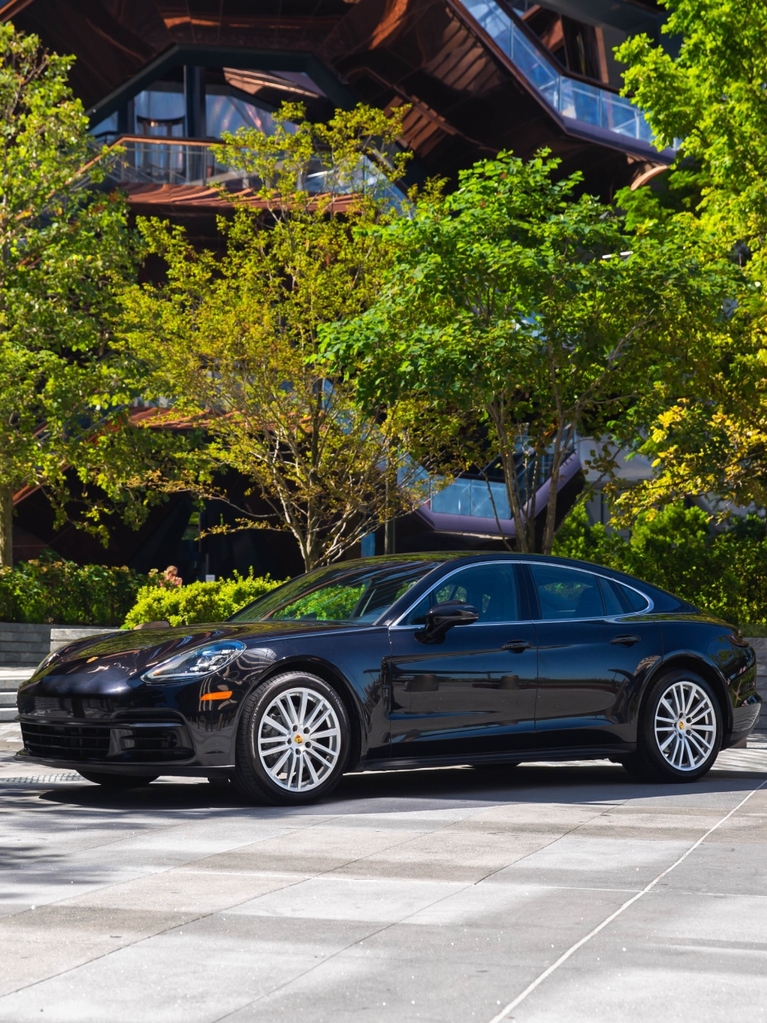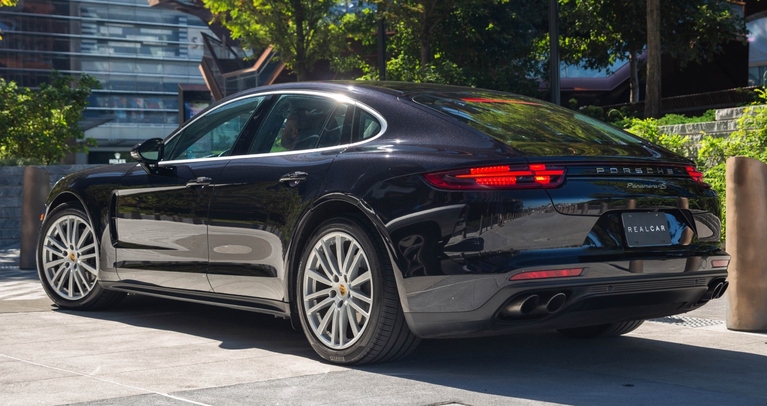 Peerless sport experience
Boasting a racer's pedigree, the Panamera turns, cruises, and accelerates like the sportier ancestral cousins that made Porsche synonymous with speed and luxury.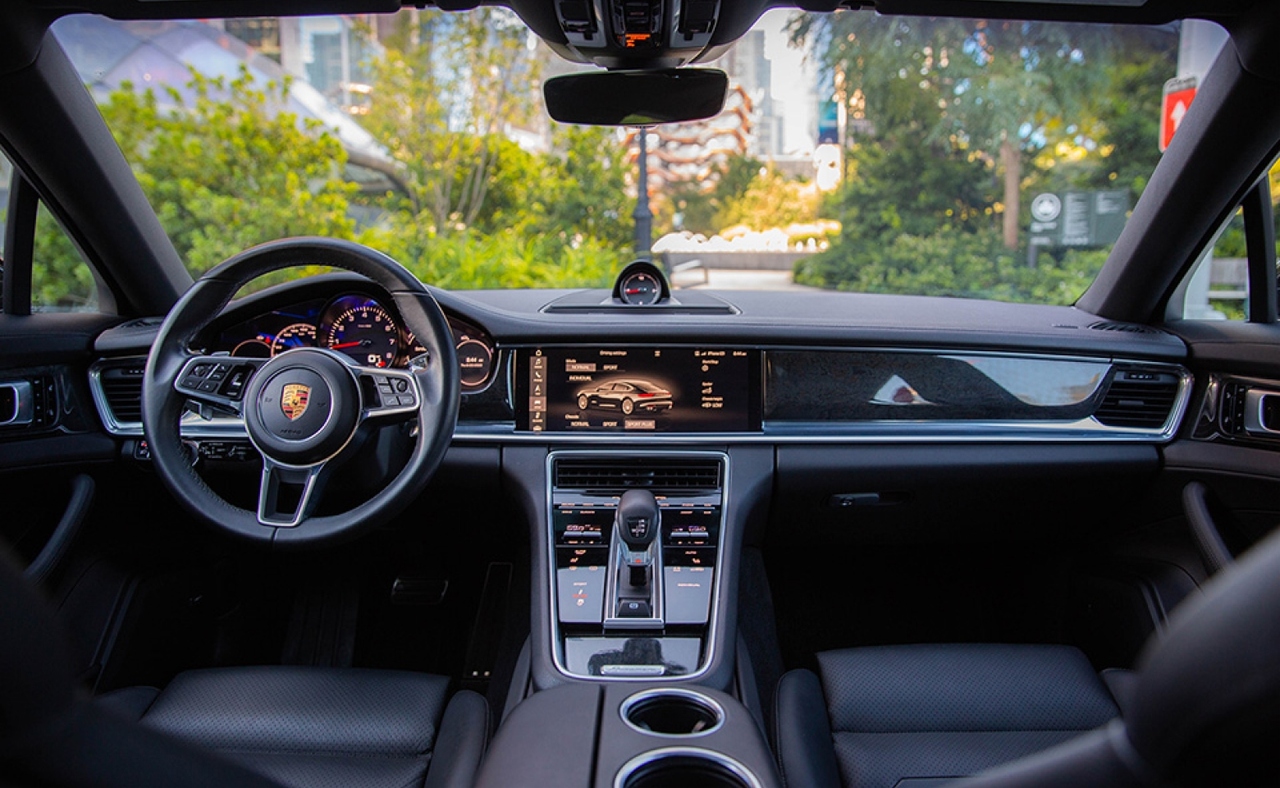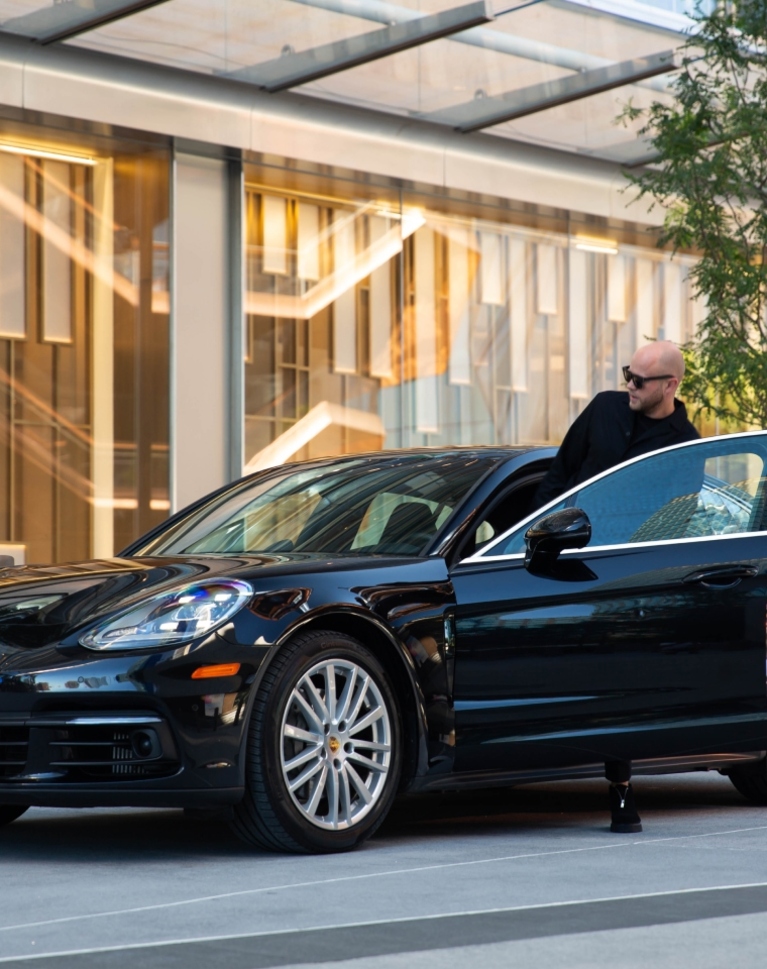 Class and agility
Porsche Panamera 4


Features & Technology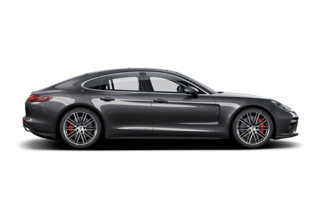 All-wheel-drive
Premium leather interior
Ventilated and heated seats
Driver assist package
Bose premium sound system
Voice-activated navigation system
Bluetooth wireless data link auxiliary cable & iPhone charger included
* All photos are of actual vehicles in the RealCar fleet. All vehicles are black, gray, dark blue, or white. RealCar guarantees that you will receive the make and model of your choice, but at this time cannot guarantee you a specific color.
Why
RealCar?
The Car You Want

Drive only the best: Range Rover, Porsche,
BMW, Mercedes, Cadillac, or Maserati

The Car You Need

Choose a performance SUV, top-class sedan,
sporty convertible or next-gen EV.

Fair Toll + Fuel Plan

Pay only for what you use.
No surprise surcharges.

Door-to-Door Delivery

RealCar delivers and picks up your vehicle
wherever you are, on your schedule.
FAQ
Are pets allowed in the rental Porsche Panamera?

Yes, RealCar is happy to have you bring your pets in the rental Porsche Panamera. Please note that you may be charged a service fee if the rental vehicle requires additional cleaning.

What are the rental requirements for the Porsche Panamera 4?

You must be over 21-years old and hold a current, valid (non-temporary) driver`s license (no major moving violations, DUI convictions, or similar infractions) and present your license to RealCar when you receive your vehicle. If you are under the age of 25, you may be required to demonstrate at least two years of current, U.S.-licensed driving history. If you hold a foreign licence, you must be at least 25 years old and will be required to show your passport and a photograph of your license. All renters must be physically present at the time of the rental. Unfortunately, RealCar does not allow 3rd parties to pick up vehicles, and our employees must physically hand the keys to the car`s driver.

Is the Porsche Panamera a coupe?

While the Porsche Panamera is styled like a coupe, it is in fact functionally a 4-door hatchback.

Whats the horsepower of a Porsche Panamera 4?

The Porsche Panamera 4 has a 2.9 litter V6 engine boasting 325hp.

What distinguishes the Porsche Panamera 4?

The Porsche Panamera is a Sportscar that seats 4 people. It maintains a driving experience similar to the classic 911 with a sedan-like cabin.

How many miles to the gallon does the Porsche Panamera 4 get?

The the Porsche Panamera 4 gets 24 mpg on the highway and 18mpg in the city.

Is it necessary to clean the Porsche Panamera before returning?

No, it`s not necessary to clean the Porsche Panamera. Our team cleans, washes and details all RealCar vehicles between every rental. However, you may be charged an additional cleaning fee if the vehicle is returned soiled, covered in pet hair or shows signs of other abuse.

How long can I rent the Porsche Panamera 4 for?

You may rent the Porsche Panamera 4 for as long as you wish, but please reach out to us in advance if you'd like to book one for more than 30 days.

Where can I rent a Porsche Panamera 4 in New York?

You can rent a Porsche Panamera 4 from RealCar in New York City www.RealCar.nyc. RealCar offers easy online or in app-based booking!