A sleek and sporty vehicle, the S550 has the heart of a classic Mercedes
Sophisticated, subtle, and modern, yet steeped in tradition, the S-class is the gentleman's convertible.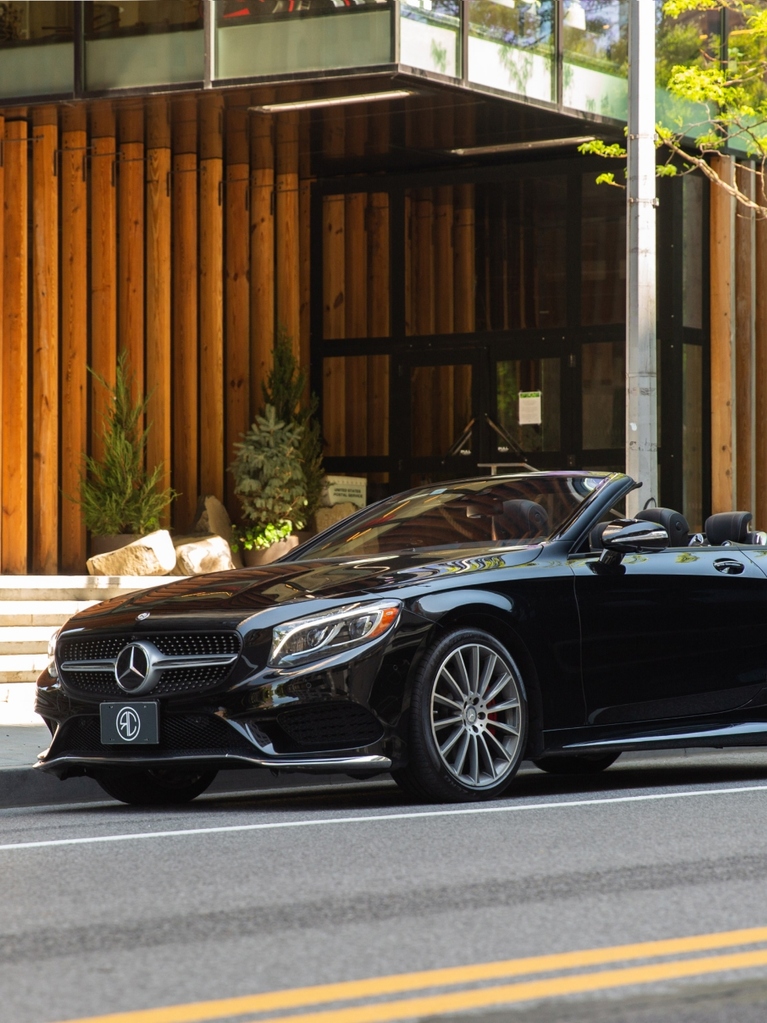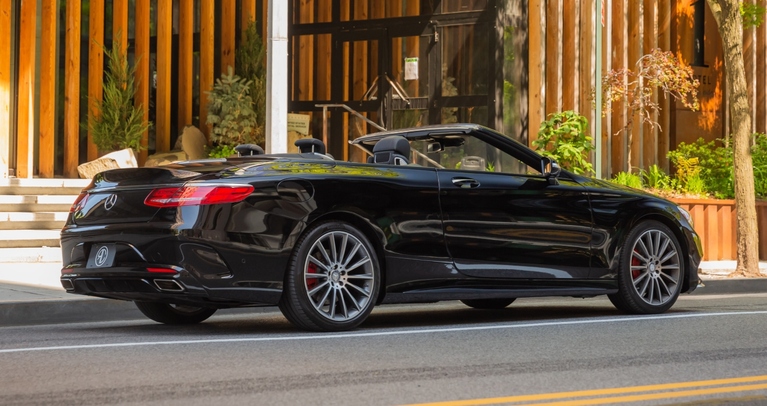 Mercedes. No compromise
Comfort and power come together without compromise in the S550. Precision build-quality and dynamic performance remind you at every turn that you're still in a Mercedes.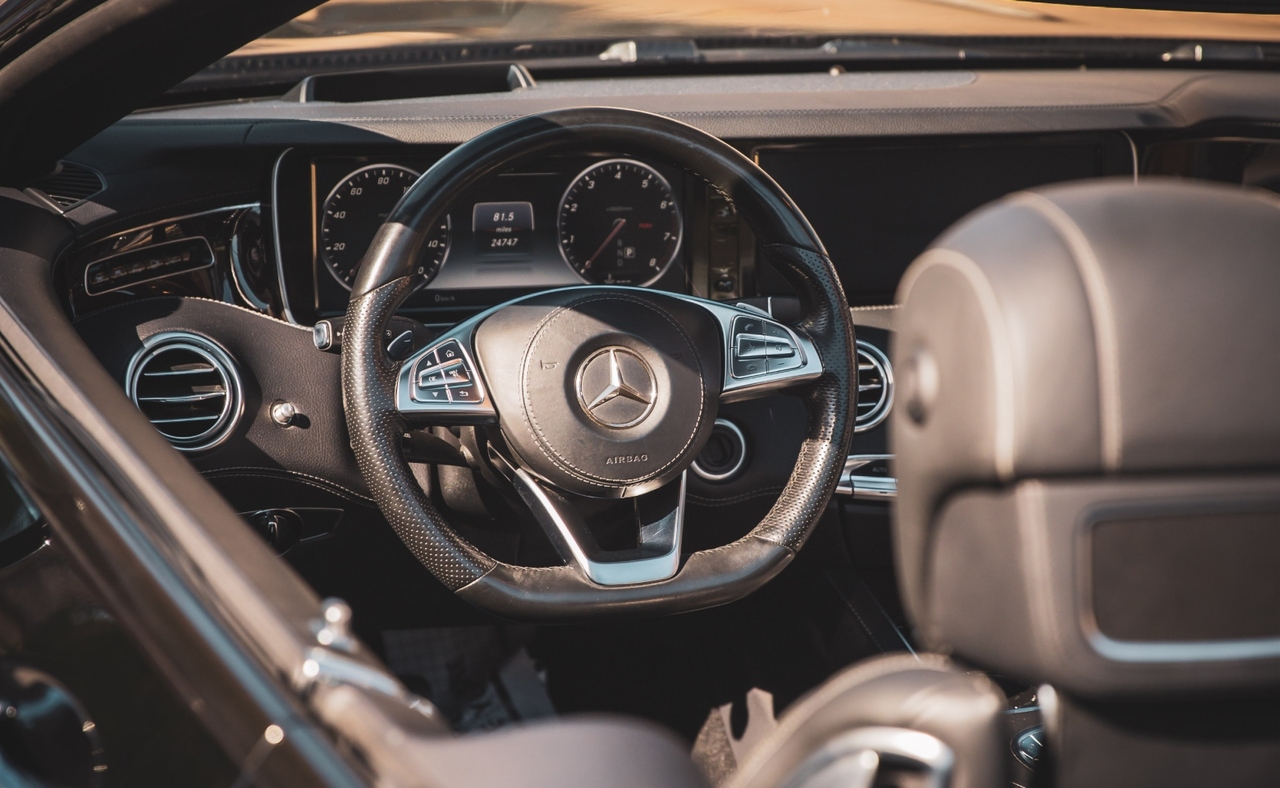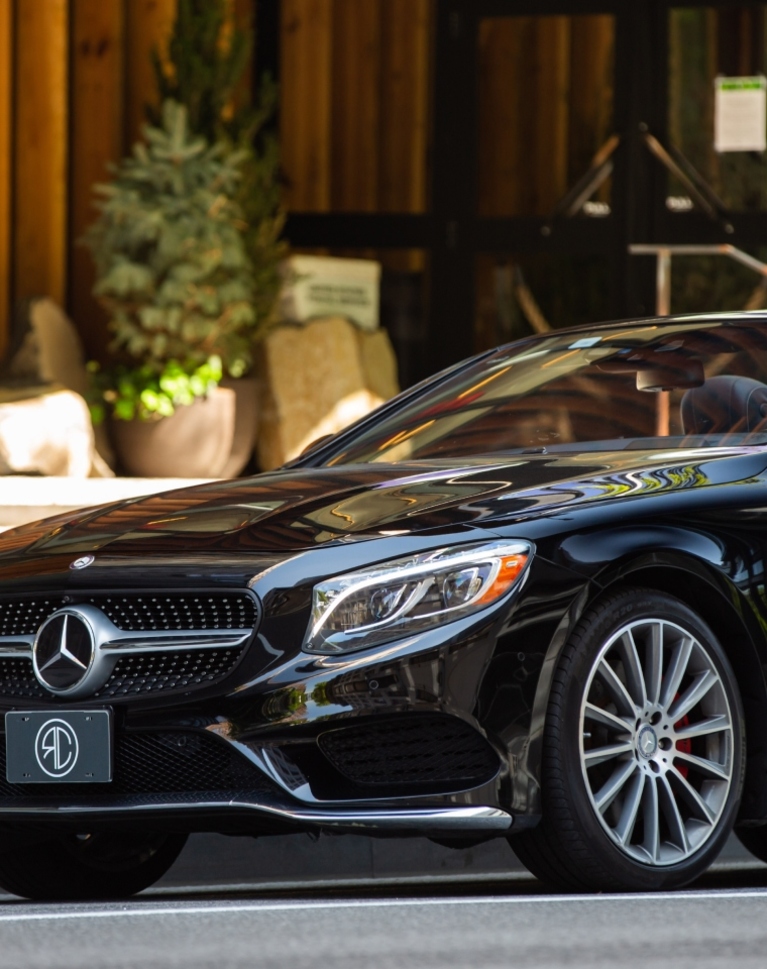 Classic Mercedes, best in its class
Mercedes S550 Convertible


Features & Technology
Rear-wheel-drive
Designo leather interior
Ventilated and massaged seats
Driver assist package
Burmeister premium sound system
Voice-activated navigation system
Bluetooth wireless data link auxiliary cable & iPhone charger included
* All photos are of actual vehicles in the RealCar fleet. All vehicles are black, gray, dark blue, or white. RealCar guarantees that you will receive the make and model of your choice, but at this time cannot guarantee you a specific color.
Why
RealCar?
The Car You Want

Drive only the best: Range Rover, Porsche,
BMW, Mercedes, Cadillac, or Maserati

The Car You Need

Choose a performance SUV, top-class sedan,
sporty convertible or next-gen EV.

Fair Toll + Fuel Plan

Pay only for what you use.
No surprise surcharges.

Door-to-Door Delivery

RealCar delivers and picks up your vehicle
wherever you are, on your schedule.
FAQ
Are pets allowed in the rental the Mercedes S550?

Yes, RealCar is happy to have you bring your pets in the rental Mercedes S550. Please note that you may be charged a service fee if the rental vehicle requires additional cleaning.

What should I do in case of damage to the rental?

While you`re renting the car, you`re responsible for any damage that might occur. It's always best to document the condition of the car at the beginning and end of the reservation with RealCar. You can do that with the rental checklist. You may also email pictures of any damage to hello@realcar.nyc at the start and end of the reservation.

Is it necessary to book the Mercedes S550 convertible in advance?

We recommended you book it the Mercedes S550 ahead of time as RealCar only has a limited number of these vehicles in it's fleet.

Is it necessary to clean the Mercedes S550 before returning?

No, it`s not necessary to clean the Mercedes S550. Our team cleans, washes and details all RealCar vehicles between every rental. However, you may be charged an additional cleaning fee if the vehicle is returned soiled, covered in pet hair or shows signs of other abuse.

How do you operate the convertible top on the Mercedes S550?

There are 2 buttons in the armrest that operate the convertible roof.

Where can I rent the Mercedes S550 convertible?

You can rent the Mercedes S550 convertible from RealCar in New York City (www.realcar.nyc). RealCar offers easy online or in app-based booking!

What are the rental requirements for the Mercedes S550?

You must be over 21-years old and hold a current, valid (non-temporary) driver`s license (no major moving violations, DUI convictions, or similar infractions) and present your license to RealCar when you receive your vehicle. If you are under the age of 25, you may be required to demonstrate at least two years of current, U.S.-licensed driving history. If you hold a foreign licence, you must be at least 25 years old and will be required to show your passport and a photograph of your license. All renters must be physically present at the time of the rental. Unfortunately, RealCar does not allow 3rd parties to pick up vehicles, and our employees must physically hand the keys to the car`s driver.

How many seats are in the Mercedes S550 convertible?

The S550 is the biggest convertible manufactured today. It comfortably seats four ?? adults.

How big is the trunk of the Mercedes S550?

The S550 has a rather big trunk when the roof is up, and will easily accommodate 2 full-size pieces of luggage. However, when the roof is down there's only room enough for a duffle bag.